Red Polycarbonate Granules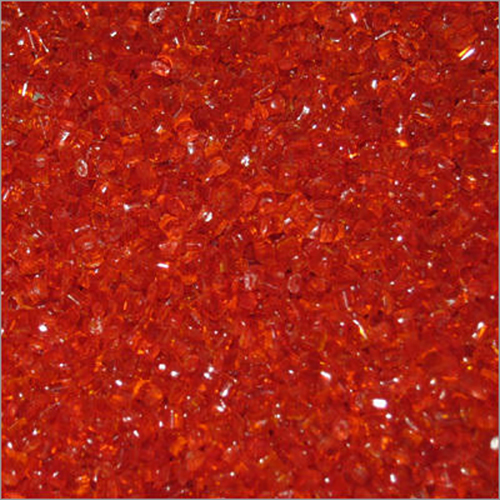 Red Polycarbonate Granules
Price And Quantity
Kilograms/Kilograms

135 INR
Product Specifications
Product Description
Polycarbonate Granules are made of polycarbonates, which are classified as thermoplastic polymers having a tough chemical structure. The polycarbonate polymer is formed by the reaction of carbonyl chloride with bisphenol A in a basic solution. It is very strong with remarkable strength, impact resistance and stiffness. These are transparent materials which can be easily moulded and thermoformed.
Polycarbonate Granules are used for a variety of purposes across different industries. This is majorly used in the automotive industry as a material replacement for standard glass and elastomers for certain parts. This is fast replacing conventional materials, such as metal, wood and glass in a plethora of applications. It is used for manufacturing various materials, such as:
Face shields

Architectural glazing
Skylights
Machine guards
Compact Discs and DVDs
Thermoformed sheets
Automobile interior parts
Headlamp lenses
Headlamp bezels
POP displays
Transparent shade, and many more.
It is replacing the conventional materials because of its cheap production costs, and resistance to abrasion and impact.
Depending on the applications, Polycarbonate Granules are manufactured in different colours. For example, Red Polycarbonate Granules, which are used for manufacturing red coloured end products. Since polycarbonate is easily mouldable, it can be formed into any shape with the highest degree of precision. With polycarbonate material, failure of moulding products into a particular shape is very rare. Working with this material doesn't require specialized technology or machinery. Therefore, the production is very cost-effective.
Polycarbonate material is suitable for innovation since it is lightweight and durable. One of the primary aims of innovation is to bring forth cost-effective solutions; hence, this material fits well into the plans of innovators. Today, the material is in high demand in emerging economies because of a number of attributes covering physical features and financial viability.
Features:
Highly resistant to impact, abrasion, and chemicals
Can be easily moulded and thermoformed
Cost-effective material in comparison to other conventional materials, like metal and glass
Strong polymeric structure and good material stiffness
Easy to form into any shape
Very rare chance of design failure
Optical transparency makes it suitable for various applications
Lower production costs
Flame-retardant and heat-resistant
Amorphous properties making it extremely transparent to visible light
Specification of Polycarbonate Granules
| | |
| --- | --- |
| Color | Red |
| Usage/Application | Plastic Industry |
| Material | Polycarbonate |
| Packaging Size | 50 Kg |
| Packaging Type | Bag |
| Thickness | 1 mm |
| Brand | Sandeep Plastic |
FAQs of

Polycarbonate Granules

What is polycarbonate granule?

Polycarbonate granules are a type of thermoplastic granule with a strong chemical structure. Due to its high impact and abrasion resistance, optical transparency, stiffness, durability and various others properties, it is used in automotive, electrical and electronics, and other end-user industries.




What is the use of polycarbonate granules?

Polycarbonate granules are used for manufacturing a variety of products, such as automobile interiors, headlamp lenses, Discs and DVDs, thermoformed sheets, POP displays, signboards, dielectric in capacitors, architectural glazing, face shields, and various others.




What is the price of polycarbonate granules per kg in India?

The price of polycarbonate granules in India is as low as Rs.60 per Kg. However, the price may vary depending on the grade of polycarbonate granules.




What is the manufacturing process of polycarbonate granules?

Polycarbonate granules are manufactured by a process called condensation polymerization of bisphenol A and phosgene. The manufacturing is done using different methods, such as:
Injection moulding
Extrusion
Thermoforming
Blow moulding
Does polycarbonate granule break easily?
No, polycarbonate granules are very tough and strong material. It is highly resistant to abrasion and impact. It is also a good shock absorber that is why it is used in the automotive industry.